GLOBAL BUSINESS REPORTS
Auvergne-Rhône-AlpesAerospace 2018
Dear Reader,
---
Welcome to the Auvergne-Rhône-Alpes Aerospace report, produced in partnership between Global Business Reports and the Auvergne-Rhône-Alpes Aerospace Cluster. We hope that this first comprehensive publication of the regional industry will provide you with a better understanding of the sector, its key decision-makers, and the opportunities and challenges that it offers.
Globally famed for its beautiful landscapes, bountiful nature and rich cultural and commercial history, the Rhône-Alpes region was recently merged with Auvergne, positioning the region to be a new power economy. The region benefits from its geographical position providing access to the European market, strong talent pools with the network of specialised universities, innovation capabilities with major Research Centers, diversified and strong industry and above all, a high quality of life. The region's president, Laurent Wauquiez, has set ambitious plans for growth in aerospace in particular, building on the presence of many global players already positioned here, including Michelin in its Clermont Ferrand headquarters since the 19th century, Constellium with its world-class Issoire mill and Lord's recent arrival to manufacture in the region.
However, the drive for innovation is most evident amongst the region's SMEs and universities that alone or via collaborations are producing innovative products in electronic systems, materials, MRO and beyond. As the SMEs shake up the sector with their lightweight, more efficient or time-saving solutions, many are also facing a challenge to meet the ramp-up demand from primaries which opens the doors for consolidation or internationalization often as a necessity to survive.
France's President Macron has publicly declared that the aerospace and defence industries will be key economic drivers for the country during his office. Moreover, in 2017, at the Paris Airshow, the Auvergne-Rhône-Alpes region's President Laurent Wauquiez and CEO of Dassault Aviation, Eric Trappier, signed their commitment to advance the regional industry in precision mechanics, machining, mechatronics and the advanced production processes within the region. The ultimate aim is to position the Auvergne-Rhône-Alpes region within the top five clusters in Europe in the coming five years, but this requires communicating the region's capacity on a global stage.
Hence, this report provides a comprehensive insight into the ecosystem of the region's aerospace sector after speaking with over 50 leading executives from the industry, as well as quantitative data to highlight the region's potential. Following launch at the Lyon Aerospace Techdays, the report will be distributed to international decision-makers via GBRs network and our conference partners so they too can understand the region's offering.
Enjoy the read,
Francois Bergez
President Of Cluster
Auvergne-Rhône-Alpes Aerospace Cluster
Alice Pascoletti
General Manager
Global Business Reports (GBR)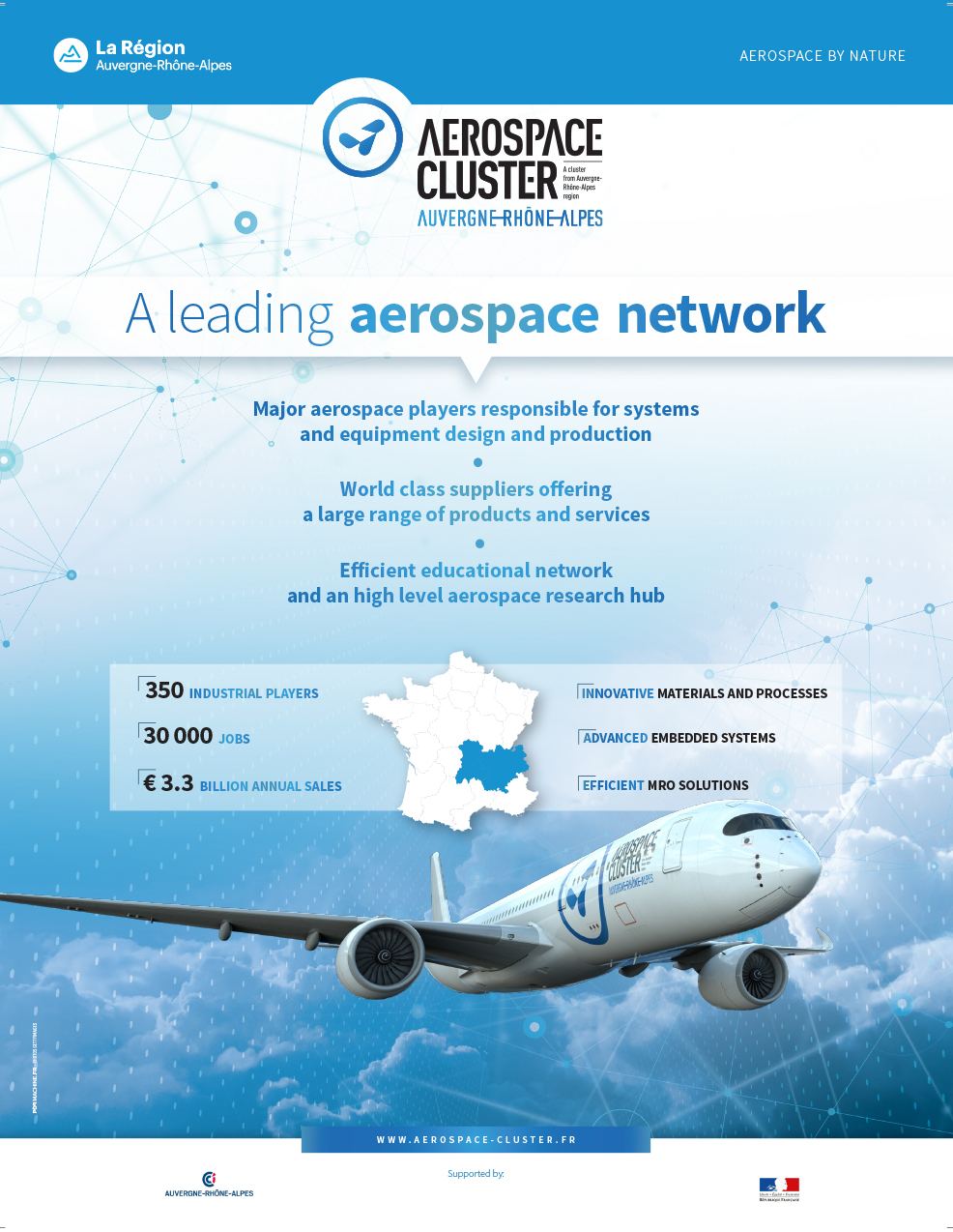 Introduction
to Auvergne-
Rhône-Alpes
ARA - France's other aerospace valley
---
With a GDP of $2.4 trillion, France is the third largest economy in Europe and the sixth largest in the world. France has a strong international reputation in a number of key industries,
ncluding energy, agriculture, automobile and aerospace. According to the International Air Travel Association (IATA), revenues generated by the global commercial air travel industry have grown by US$254 billion in the past 10 years. The French aerospace industry has both contributed to and benefited from this growth. With leading OEMs Airbus and Boeing ramping up production to meet increased demand, French companies across the entire aerospace value chain are preparing for continuing growth over the coming years.
While the primaries of the French aerospace industry, such as Airbus and Dassault, are based in the French "Aerospace Valley" in Occitanie and Nouvelle Aquitaine, in the southwest of the country, the region of Auvergne-Rhône-Alpes is fast becoming an equally relevant hub. Formed by the merger of the regions of Auvergne and Rhône-Alpes during the territorial reform of French Regions in 2014, Auvergne-Rhône-Alpes sprawls across 70,000km² of southeastern France, stretching from the Swiss and Italian borders to the centre of the country. The region is as dynamic as it is large, generating 11.4% of the national GDP of France. Its GDP of €240 billion makes it the second richest region in France and the eighth richest region in Europe. It is one of the most highly developed industrial regions in Europe, with over 500,000 of its inhabitants employed in industrial jobs, earning its reputation as one of the "Four Motors for Europe", alongside Baden-Württemberg in Germany, Lombardy in Italy and Catalonia in Spain.
The region is a hub not only for industrial activity, but for research, design, and innovation.
With over 40,000 of the region's residents working in research-based roles and over 600 laboratory facilities, it is ranked the second highest region in France in terms of research output, and the fifth highest in Europe. It is second only to Île-de-France in terms of the number of patents filed each year, with 20% of all of the patents applied for in France coming from this region.
The region boasts a particularly strong offering to the aerospace industry, both in France and internationally, as it is home to a large number of thriving Tier 1 and Tier 2 suppliers for Original Equipment Manufacturers (OEMs) as well as many SMEs (PMÉs) offering more niche products and services. Following Laurent Wauquiez, the regions' president's pledge to promote the region as "one of the five leading regions in aeronautics within five years" (Le Bourget), and the partnership agreement and action plan he signed with Dassault Aviation in 2017, the industry in the region looks set to grow. The action plan pledges to develop aerospace industry apprenticeship programs within the region and to sponsor start-up companies in underrepresented sectors of the industry.
Support for companies within the region:
Ample support is available to help SMEs grow, including access to European research funding schemes and, perhaps most significantly, from the government agency Entreprises Auvergne-Rhône-Alpes. The agency was founded in May 2017 upon the merger of the regions of Auvergne and Rhône-Alpes and exists to nurture business development in the region. Director General Cécilia Tejedor stresses the key ways that such a private-public partnership can offer business development support: "We are working to simplify the landscape for SMEs and to gather together all of the strengths of the new region of Auvergne-Rhône-Alpes in order to foster the cross-fertilization of companies. We are identifying companies with high growth potential and offering them support in a number of ways, whether it be with HR and training, financing, investment, strategizing innovation projects, or boosting internationalization."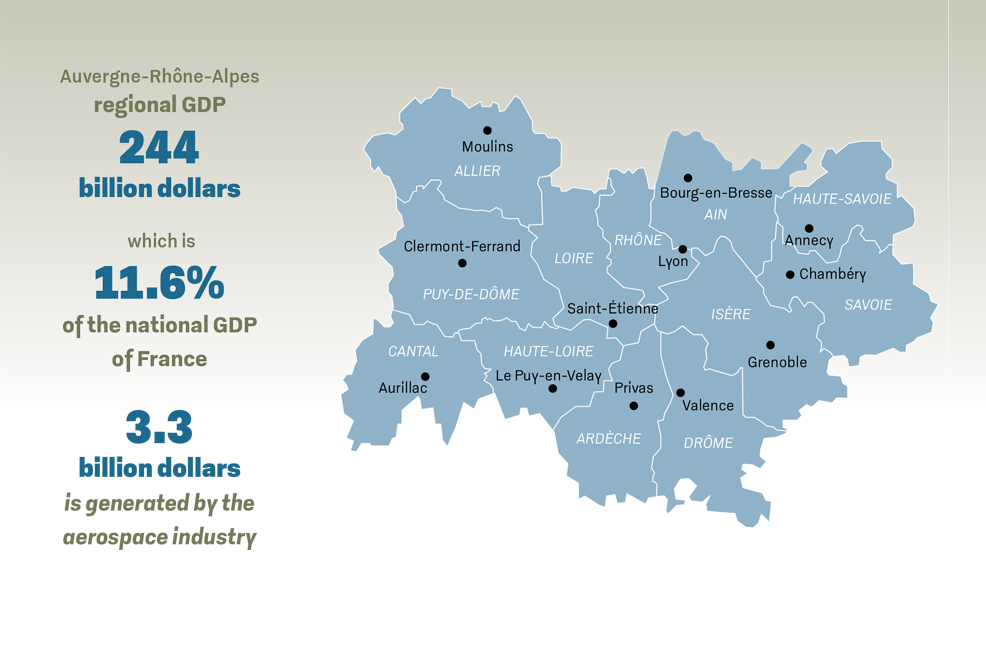 In addition to offering training and financing, the agency also supports SMEs to benefit from opportunities that they may otherwise not have the resources to access, such as research grants and business meetings with international companies. "Increasing the number of SMEs benefiting from European funding is one of our Key Performance Indicators" Tejedor explained, "and we attend aeronautical business shows and set up meetings with international companies who could potentially be interested in coming to work in France. We encourage them to come to Auvergne-Rhône-Alpes by showcasing the strengths of companies in the region".
Prepared to meet the needs of the future:
With leading OEMs requiring their suppliers to increase their production capacity in order to meet their own production ramp-up needs, companies in the Auvergne-Rhône-Alpes region are developing innovative ways to improve production capacity and manufacturing efficiency. Companies like GO2CAM and Inoprod assist manufacturing companies in incorporating Industry 4.0 into their processes, offering service such as Computer Assisted Manufacturing (CAM) techniques and software providing digital simulations of manufacturing plants in order to maximize efficiency. Others, like Groupe Roux-Jourfier, offer companies the opportunity to incorporate "collaborative robotics" into their plants, both to perform entirely automatic processes and also to work collaboratively alongside human operators to perform more complex tasks. These advancements promise to create a more efficient industry, ready to meet ramp-up production demand.
While there may be an increase in automated processes being incorporated across the industry, companies nonetheless require a skilled workforce to meet their needs, especially as many look to expand. With many aerospace companies across the Auvergne-Rhône-Alpes region currently reporting difficulties finding adequate numbers of sufficiently qualified staff, there are a number of educational institutions across the region working to address this skill shortage. Séverine Durieux, director of operations at the Campus Aéronautique Auvergne-Rhône-Alpes, explained that her institution is committed not only to creating the next generation of top-class engineers, but also to encouraging them to follow careers within the aerospace industry and equipping them with the necessary specialist skills: "We offer very specific aerospace diplomas, such as a professional baccaulauréat focused on the aerospace industry, in order to encourage our students to follow careers in aerospace as opposed to other industries such as the automotive industry, which is an equally attractive industry for young, qualified talent."
Karim Chibane, transfer technology director at ESISAR Grenoble INP, explained that students studying at his institution are ready to meet the demands of working in the aerospace industry immediately upon graduation, stressing the invaluable influence of the work experience placements they undertake with industry partners: "We have already bridged the gap between the high level of theoretical knowledge that students have after graduation and the industrial experience that they need to acquire to succeed and excel in the workplace."
With Auvergne-Rhône-Alpes boasting a strong collection of companies across the entire aerospace value chain, a wealth of research facilities, a local government committed to the advancement of the industry and a commitment to creating the skilled workforce the industry so desperately needs to meet increasing demand, it will not be long before the region is known as France's second Aerospace Valley. ■
Annabel André-Laurent
---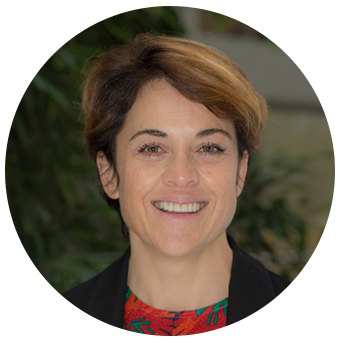 Vice President of Enterprise and Economic Development
The Region Auvergne-Rhône-Alpes
What makes the region attractive for international investors in aerospace?
The aeronautics sector has a strong presence in Auvergne-Rhône-Alpes with nearly 700 companies, including 350 specialist companies (equipment manufacturers and suppliers) bringing together nearly 30,000 direct jobs and representing €3.3 billion in sales.
Auvergne-Rhône-Alpes is the second region of France and the seventh European region for economic growth and development. It contains 600,000 companies, of which 98% are small and medium-sized businesses backed by a few major international groups including Michelin, SEB, Constellium, Aubert and Duval, Safran, Salomon, Nestlé, Sanofi Pasteur, Limagrain etc.
How does the government support SMEs in their development?
The Region has established an ambitious policy to boost transformations related to the industry of the future. In this context, it supports SMEs and ESI's (Intermediate Sized Enterprises), including the regional aeronautics sector, with innovative technological development and with their organizational changes related to additive manufacturing (3D printing), robotics and intelligent production lines, as well as financial engineering for projects.
The Region also supports the investment of industrial companies in the form of a subsidy for material investments and for projects such as the creation of new sites or major challenges of modernizing production tools. The Region subsidizes nearly €1 million of the "industrial performance phase 2" program proposed by GIFAS after subsidizing phase 1. This program benefits about 100 SMEs which, organized in clusters around a client, are trained to achieve the objectives of industrial excellence and therefore better meet the needs of the subcontracting chain.
What is the government's strategy for facilitating the internationalization of businesses in the region to access global export markets?
The Region finances the Aerospace Cluster PDI by up to €50,000 in 2018, which offers several international missions per year to member companies, such as the Aerospace & Defense meeting in Seville, Mission MRO Malaysia-Singapore, Passport North America (commercial actions, ADDS Seattle Convention) and others.
How is the government supporting educational institutions within Auvergne-Rhône-Alpes, and working to ensure that there is a sufficient level of qualified talent to service the industry in the region?
Industry is one of our main economic activities in our Region. Different departments, such as Ain, Haute-Savoie and Isère have developed a real activity in this sector. In order to support industries in our Region, Auvergne-Rhône-Alpes Region has decided to focus its training offer on « hard to fill » jobs. In this context, the local government has decided to support the industry through apprenticeships and on-going vocational training.
On the base of this policy, Auvergne-Rhône-Alpes can continue to develop its industry thanks to qualified professionals.
Which international regions do you see as most competitive with Auvergne-Rhône-Alpes, and what differentiates the region from these competitors?
The presence of a rich technological and industrial landscape within the Auvergne-Rhône-Alpes Region enables us to compete as a global player and this is a hallmark which differentiates us from other French Regions. We have a unique capacity of regional industry manufacturers to supply all aeronautical materials and structural components.
Also, beyond the basic sub-contractor /end customer relationship, many of these industrialists enter co-contracting agreements with their end customers in order to actively participate in the design and technological development of the end product. This contributes to consolidating and sustaining their commercial relationships.
The Region is well known for its very broad skills in embedded systems, including electrical control. For example Dassault and LORD FLY BY WARE for flight controls. The Region also has substantial aeronautical maintenance skills and knowhow.
We constantly endeavour to spur the growth and development of our industrial companies and enable these industries to forge stronger ties with their end customers, be they local or foreign. We enable industries to prepare for the future through innovation and on-going technological upgrading. We also raise awareness amongst industrialists of the need to invest in machines which reduce the environmental impact and we can financially participate in their purchase when such machines go beyond compliance requirements.
What final message would you like to communicate?
Come and discover the wealth of our Region and enjoy our unique geographical position, quality of life, excellent infrastructure and our industrial power. The Auvergne-Rhône-Alpes Region is there to help corporations with a range of offers and resources to support various initiatives and create strong synergies on our territory. ■
Francois Bergez
---
President
Auvergne-Rhône-Alpes Aerospace Cluster
Please introduce the Cluster and its role within the aerospace for our international readers.
Aerospace Cluster is the non-profit organization gathering the aerospace players of our region, Auvergne-Rhône-Alpes. It plays an active role with its programs supporting companies to meet high performance levels, to develop innovative projects, to address international markets, but also branding the regional aerospace know-hows at international events. Furthermore, the Cluster is a gateway for international aerospace global players to discover and identify new innovative and high performance solutions developed by the regional players.
France is increasing its aerospace and defence activity globally, and many members in the Auvergne-Rhône-Alpes are looking abroad for growth. How does the Cluster support its members on their internationalization strategies?
Many among our 200 members realize direct international sales, mainly in Europe North America, Asia and the Middle East. To help them to grab new opportunities the cluster has been developing an annual international development program for the past 10 years. Supported by regional funding, it allows companies to attend international events such as business conventions and trade fairs, to take part in trade missions and to meet international decision-makers. The Cluster is also the place where companies share can share feedback and best practices, learn about international opportunities, and discuss common strategy and global offers. In 2017, we organized the participation of 95 companies to 11 missions, of 184 participants to seven workshops, in addition to our participation at the Paris Air Show where more than 150 regional players were exhibiting.
How does the Cluster facilitate research and development projects for its members?
We develop a support policy to allow members to share ideas, identify trends, build partnerships, select funding opportunities and address it successfully. We manage to bring to maturity from 15 to 25 projects each year, which then become candidates for European, national or regional funding. Moreover with our Aerospace Techdays initiative we offer a unique platform to valorize innovations, products and services to international decision-makers. For the third edition in June 2018, we will be pleased to present more than 30 new projects lead by regional companies and their partners.
Finding qualified talent can be a challenge for niche companies, what developments in the region are supporting this agenda?
This year the regional aerospace industry needs to recruit more than 1,500 people. It is an everyday challenge we face with strength and determination. We act by launching different initiatives to encourage training and recruitment. We encourage young people we meet on forums to gain an interest to the industrial careers and aeronautics. We assist companies to recruit by taking part in job dating within the region. We can also train jobless people according to companies' needs.
As the ramp up sets in, companies across the value chain feel pressure to optimize operations in a cost-effective manner, how does the Cluster help members remain competitive?
The aerospace supply-chain is at a turning point, engaged in a deep transformation where consolidation, increased production rates, digitalization, and new technologies must be seen as opportunities. Our role is to bring the right level of information and analysis to allow everyone to make the right strategic decisions, to realize the right investments, to develop the most relevant projects and bring more added value and satisfaction to customers.
The region is home to over 350 companies working in the sector. What makes the region so attractive for new investors?
In Auvergne-Rhône-Alpes we offer a unique aerospace technologies pedestal for all global players. Recent success and contracts signed by regional companies with prestigious customers such as Airbus, Boeing, Gulfstream and Safran demonstrate that we are attractive and competitive. We need now to promote our offering and capabilities globally.
Do you have a final message for your members?
Auvergne-Rhône-Alpes has incredible assets to meet aerospace's current and future challenges. Its competencies and innovation capability are evident not only in the fields of materials and structures, embedded systems, maintenance, in digital technologies, but also in the quality and vision of women and men who run the companies. We are a region fully mobilized to support the development of its aerospace industry, and together we have the ability to tackle this very exciting period and succeed. ■
Cécilia Tejedor
---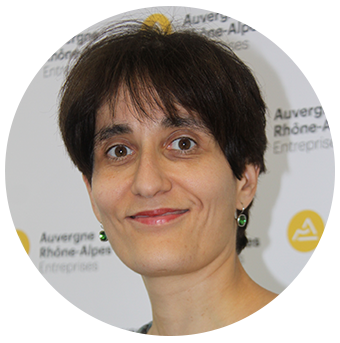 Managing director
Auvergne-Rhône-Alpes Entreprises Agency
The Auvergne-Rhône-Alpes Enterprises Agency launched May 2017. Can we begin with an introduction and explanation of why it was established?
The agency Auvergne-Rhône-Alpes Entreprises was founded in response to a change in French law which mandated that French departments could no longer directly foster the development of SMEs in their territory, and that power was instead transferred to local governments. Many French departments had, over the previous years, developed small agencies to foster the development of their businesses, which became redundant when this law was passed. The president of the Auvergne-Rhône-Alpes region, Laurent Wauquiez, did not want all the expertise and value of these agencies to be lost, so he decided to create a large regional agency to take on the ex-local agencies as its subsidiaries. Auvergne-Rhône-Alpes Entreprises is a legal merger of 15 such structures that had previously been managed on a departmental level. The agency was created at around the same time as the merger between the regions of Auvergne and Rhône-Alpes, and since its founding on the 18th May 2017, has served the whole joint region.
The agency is run by a board of directors and a supervisory board. The supervisory board is composed of 56 board members, half of whom are elected politicians, and half of whom are representatives from companies, associations, universities and research institutions, and it is led by two co-presidents, one of whom is Laurent Wauquiez, the president of the Auvergne-Rhône-Alpes region, and the other who is Jean-Dominique Senard, the president of Michelin.
What are the specific aims of Auvergne-Rhône-Alpes Entreprises?
The Auvergne-Rhône-Alpes region is very dynamic: it has a GDP of €241 billion, which is 12% of the GDP of France, and we anticipate continued growth in the coming years. We want to prepare companies in the region to contribute to and take advantage of this growth, so we are working to simplify the landscape for SMEs and to gather together all of the strengths of the new region of Auvergne-Rhône-Alpes in order to foster the cross-fertilization of companies.
We are identifying companies with high growth potential, and offering them support in several ways, whether it be with HR and training, financing, investment, strategizing innovation projects, or boosting internationalization.
What specific assistance do you offer aerospace companies?
We initiate a lot of business-to-business contact for companies in the aerospace sector. We are committed to helping aerospace companies that are looking to internationalize; for example. We attend aeronautical business shows and set up meetings with international companies who could potentially be interested in coming to work in France, and we encourage them to come to Auvergne-Rhône-Alpes by showcasing the strengths of companies in the region. The president of the region, Laurent Wauquiez, also extensively travels to encourage international investment. He recognizes that attracting international business is a long-term goal and so we are working together to launch a tender to develop a network of countries that are a high-priority for internationalization, such as the US, Canada, China and Germany. We will offer support with the logistics of companies from these countries setting up international business in the region, such as investing in organizing business visits to receive international companies to meet local companies.
We will also be investing in market intelligence research, and preparing a detailed catalog of the key sectors here in our region that we will display on our website and local social networks and distribution channels.
What specific support is available for SMEs and start-ups?
There are many ways but I would like to dwell on one in particular regarding our ability to facilitate their access to European grants and funding schemes, such as Eurozone 2020 and Instrument Expertise.
It is difficult for SMEs to access these schemes alone as they often do not have sufficient resources to dedicate to lengthy and complicated application procedures, but as a result of so many agencies merging together, Auvergne-Rhône-Alpes Entreprises has a wealth of experience in completing successful applications and is perfectly placed to help companies across the entire region. This is one of our goals and increasing the number of SMEs benefiting from European funding is one of our Key Performance Indicators.
Do you have a final message for the readers of our publication?
Auvergne-Rhône-Alpes Entreprises is here to gather the strengths of the region because we are stronger together. We look forward to nurturing the growth of companies in the whole region into the future thanks to our range of expertise spread across the various territories. ■
The Research Tax Credit Scheme:

Spurring on

Innovation
---
France's continuing strength as a hub for innovation is encouraged by the French government's generous Research Tax Credit Scheme, which covers 30% of all R&D expenses up to €100 million, and 5% of expenses over €100 million. The scheme is available for companies of all sizes operating in France, across all sectors, and aerospace companies within the Auvergne-Rhône-Alpes region are taking particular advantage of the scheme to fund their research.
Karim Chibane, director at research and educational institute Esisar Grenoble INP, explained how the Research Tax Credit Scheme has enabled stronger links between his institute and aerospace companies within the region: "While participating companies benefit from the program by having access to our research resources and talent, they also receive significant financial benefits from partnering with us as a result of government incentives such as the research tax credit system, which awards tax discounts to companies that collaborate with academic structures for research."
The aerospace sector of the region is investing heavily in research spending supported by the Research Tax Credit Scheme. "Last year, our industry research projects brought in revenue of €15.4 million, with 25% coming from the aeronautics sector," said Manuel Collet and Régis Dufour, directors at research cluster Ingenière @ Lyon, which is home to over 1,800 researchers and conducts partnership research for companies in the region.
Companies at all levels of the value chain are not only benefiting from this funding individually, but also finding that it enables greater collaboration between leading companies and SMEs. Christian Bardot, VP at Thales Helicopter Avionics, said: "We take advantage of the Research Tax Credit Scheme, and work with SMEs and institutions to access funds in France and Europe which alone may be a challenge for them to obtain. In Valence, we are taking advantage of the technological advancements to co-design with the agile SMEs of the region."
SMEs in particular have found the scheme profitable and far easier to access than other sources of funding, as explained by David Perret, general manager at Eldec: "We have benefited hugely from the French Research Tax Credit Scheme; it grants us a tax discount of around half a million euros a year, and we have between three and five students working with us at a time. We have found it difficult to access European funding schemes as it is necessary to be in partnership with leading companies and research bodies to apply."
A workforce for the future
Beyond making intensive research accessible to SMEs that would otherwise find it cost-prohibitive, the Research Tax Credit Scheme also supports the education and training of the skilled workforce the region so desperately requires. Companies across the region report a struggle to attract and retain sufficiently qualified staff in high enough numbers, with SMEs facing particular challenges. "Big companies will always be attractive to graduates, but it is very difficult for SMEs to recruit sufficiently qualified engineers today because the entire European market needs around twice as many engineers than we currently have," explained Chibane.
The Auvergne-Rhône-Alpes region faces a further particular challenge in terms of the relatively rural and remote locations of many of its hubs. Patrick Besnier, president at DBC, explained: "Finding enough qualified staff is a major issue for us. We are striving every day to find people to work with us and, although we are offering very high salaries, it is a struggle. The industry is not attractive enough for young people, and particularly the industrial locations that many aerospace businesses are based in are unattractive to young people who prefer to be based in cities."
With many companies in the region reporting a desire to take on more staff in the coming years as they expand their operations in the region, the pressure is on to create a workforce to meet this demand. Chibane is confident that his institution, which runs work experience and industry placement schemes with its partner institutions, is ensuring not only that its students develop the necessary skills to meet industry needs, but also that they are prepared to take on jobs specifically within the region. "Our partner companies also benefit in the longer term because in building relationships with young engineering talent, they are ensuring that they will not be affected by the shortage of qualified talent that so many other companies are facing," he explained. ■

The search for talent:


bridging the gap between education and industry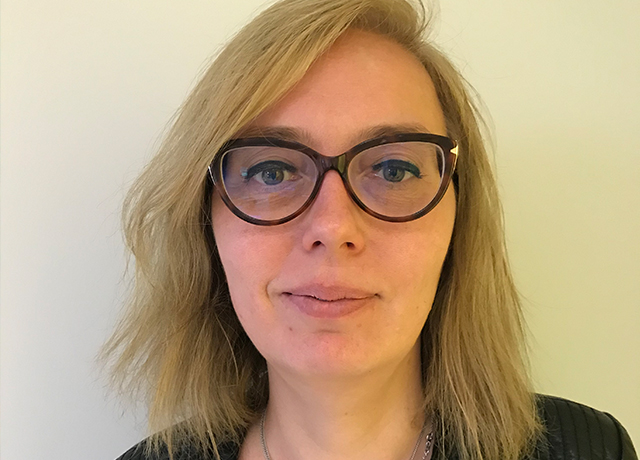 "We recognize that different aspects of the industry require differently trained and qualified human resources; for example, designing the subsystems of an aircraft requires a very different skill set to working on a completed aircraft. Further to this challenge of educating a sufficiently diverse workforce is preparing students to enter an industry that is constantly evolving and changing. We are anticipating the full introduction of Industry 4.0 in the aerospace industry, the development of more advanced machinery, and an increase in additive manufacturing techniques. Our students are exposed to all of these advancements and are prepared for these work environments."
- Séverine Durieux,
Director of Operations,
Campus Aeronautique Auvergne-Rhône-Alpes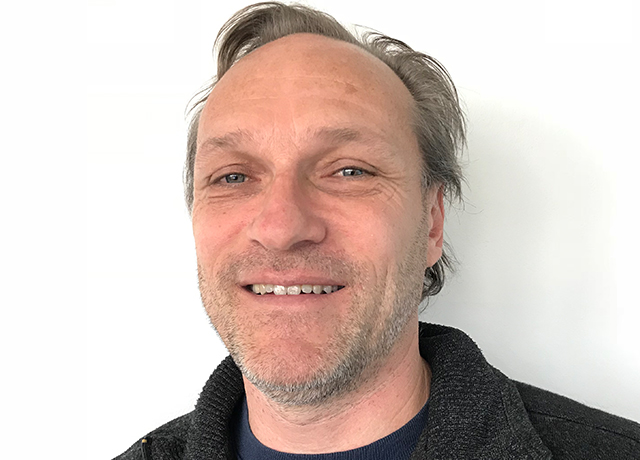 "Although Toulouse is traditionally known as the centre of space development in France, a large proportion of the inner elements of satellites are developed here in Grenoble, and we have a wealth of knowledge and experience across the entire space development and instrumentation services value chain. We are not in competition with any other European aerospace centers but work in collaboration and provide complementary services, and we will continue to do so."
- Mathieu Barthélèmy,
Head of Aeronautics,
Centre Spatial Universitaire de Grenoble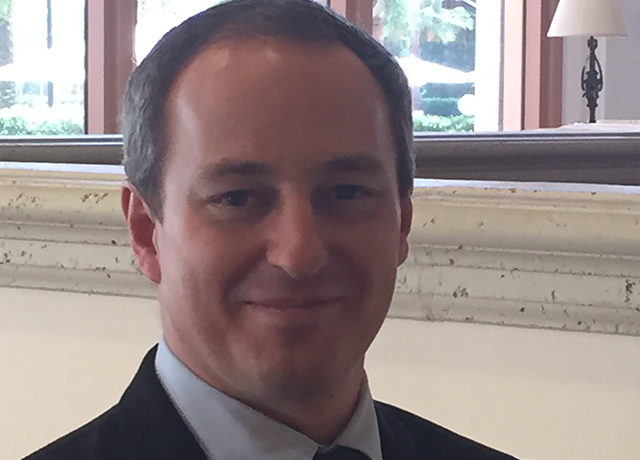 "From speaking myself with other industry managers, we seek a link between local government and industry that prepares candidates to work at a level we require. All candidates that we recruit require training from our side and therefore a link with government equipping candidates with the skills required to work in the industry will go a long way in growing the aerospace industry in this region."
- Benoit Noel,
General Manager,
Timet Savoie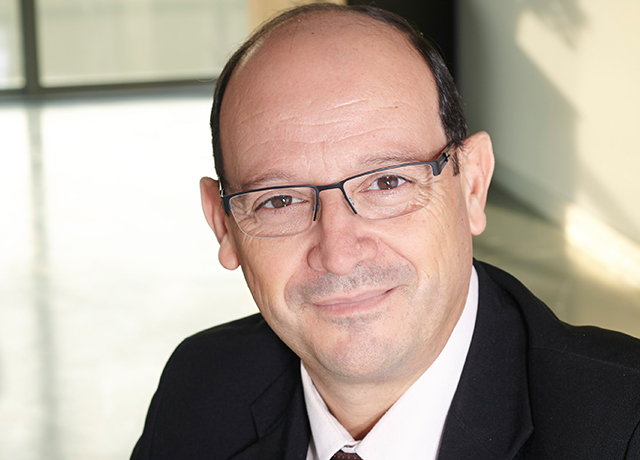 "Big companies will always be attractive to graduates, but it is very difficult for SMEs to recruit sufficiently qualified engineers today because the entire European market needs around twice as many engineers as we currently have."
- Karim Chibane,
Technical Director,
Esisar Grenoble INP
Manuel Collet
---
Chairman
Ingénierie @ Lyon
Can we have a brief overview of the institute and its recent activities?
We were founded in 2006, and in 2007 became a member of the Association Instituts Carnot, which is a national multi-disciplinary research network. We currently have over 1,800 researchers conducting partnership research for companies, promoting innovation, and developing technology transfers, mainly in the aerospace industry.
Each Carnot Institute is recognized for its high scientific standard and commits to developing R&D activities to promote industry innovation, building on our strong relationships with local industry leaders, Safran and Airbus, and also a number of SMEs. We offer different services to larger companies than SME's to cater to their different budgets. Larger companies tend to use us as a more general research and development wing, whereas smaller companies will approach us with smaller, more specific and targeted projects.
What industry-wide trends are driving your research?
The reduction of nitrogen oxide emissions is the principal driving factor. To achieve this, aerospace companies are primarily looking to develop and use more lightweight materials, as lighter aircraft translates into less overall fuel consumption.
The move towards electric engines is also a major driving factor. A particular example of engine development and innovation is with the ultra-high-bypass (UHB) turbofan engine. This is when you have a very large fan compared to the size of the engine, which offers high speed and performance. We are looking at how to develop this kind of engine so that is has the maximum fuel efficiency.
Smart materials and smart machinery will also be a big focus. The internet of things, in terms of aeronautics, remains a broad field to be explored and developed. Whereas in the past we would build patches to be connected to existing systems, now we need to integrate those systems directly into the materials we are using. We are working towards a method where the intelligence is all built directly into the systems themselves.
Are there any examples of government funding that has supported your research, or made it more widely accessible?
We are involved with a six-year government funded program called AIRCAR, which was launched in 2016. AIRCAR aims to use R&D innovation to strengthen the competitiveness of the SME market. The program is led by ONERA, the aeronautics, space and defense research lab, and there are seven other Carnot institutes involved in this program, and we are mapping the skills of the scientific and technological platforms available and offering them to SME's. We want to propose solutions to the problems that SME's have that are not always strictly research-based problems. We respond to any scientific and technological needs that the companies might have.
We are also involved with the PHARE project, which is working to develop rotating machine platforms for the control of environmental risks. This project received €3 million in 2016 from the French National Research Agency (the ANR), and is also supported by Safran, who we have a very strong relationship with. Multidisciplinary projects like this bring together different leading laboratories and benefit from funding from multiple sources.
Do you have a final message for our readers in the aerospace community?
Ingénierie @ Lyon has a high level of scientific and technological skills which are directly applicable to the aeronautic sector. We are here to lend you our creativity and scientific excellence to strengthen your capacity for innovation.
To larger companies: we want to coproduce knowledge in order to obtain large-scale innovation. We will listen to you and shape our research around your needs.
To smaller companies: our knowledge, experience and expertise is also accessible to you. We are here to respond to individual technological needs, to consult on your problems, and to create innovative solutions.
We have the laboratories and we have the skilled engineers who are ready to work. ■